Embroidery kits, Bayeux stitch with reproductions Bayeux Tapestry. I ship worldwide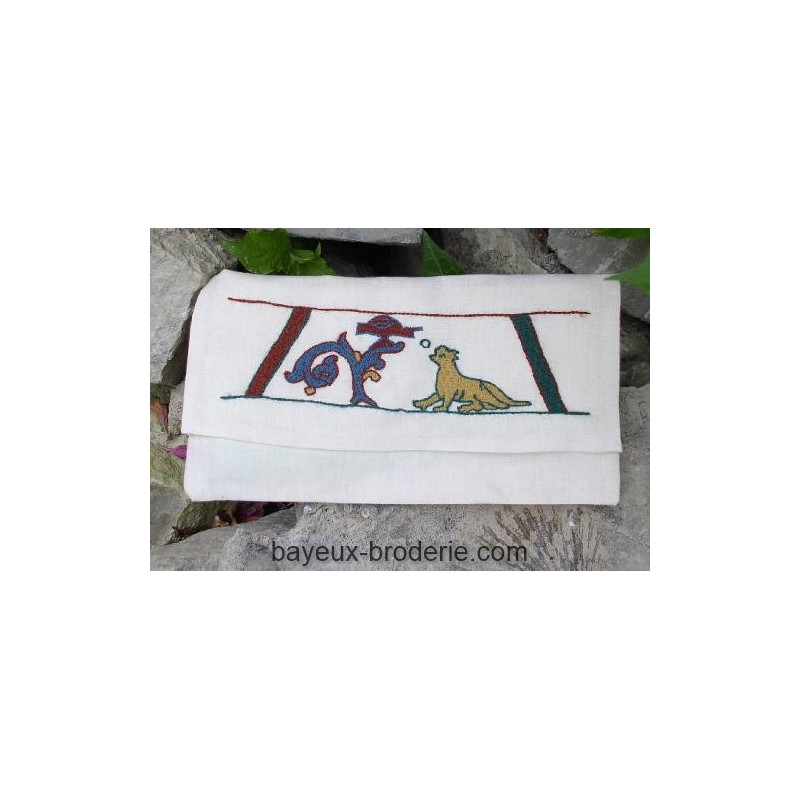  
The crow and the fox Le corbeau et le renard -
This pattern comes from the strip running at the bottom of the Bayeux Tapestry. It is an allusion to the fables of Aesope that were later used by La Fontaine.
Picture page 4 in the book complete reproduction of the Bayeux Tapissery 1/7

Security guarantees
3D secure secure payment by credit card.

Delivery
Home delivery or collection in store.

Contact
Contact us on 06 89 84 32 36

Follow us
Stay informed
This embroidery kit is a reproduction of the Bayeux Tapestry with bayeux stitch
Instruction of the stitch inside the kit (F/GB) : laid and couched work or couching work, special stitch called bayeux stitch,
Linen and fine spécial wool like crewel (you must take two threads)
This kit is made in Bayeux Broderie workshop (F)
No customer reviews for the moment.
Customers who bought this product also bought: