Embroidery kits, Bayeux stitch with reproductions Bayeux Tapestry. I ship worldwide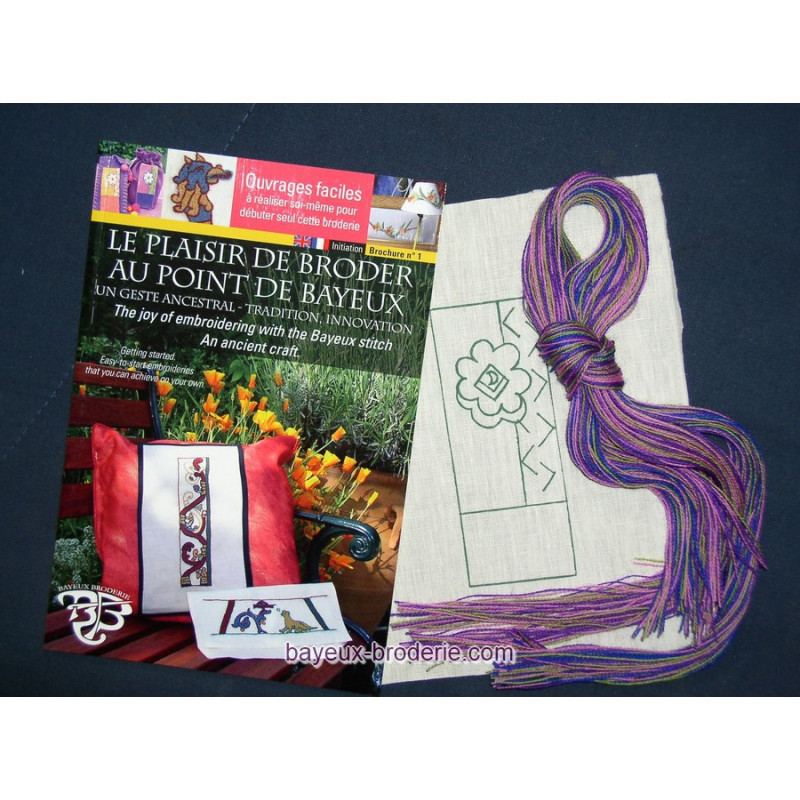  
Discover Bayeux stitch guidebook +embroidery kit - OFFRE livre fleur étè
EXPLANATION OF BAYEUX STICH (F-GB) with the book " the joy of embroidery whith bayeux stitch"
AND a kit "flower summer" PRINTED LINEN AND WOOL TO BE EMBROIDERED for mark book,...

Security guarantees
3D secure secure payment by credit card.

Delivery
Home delivery or collection in store.

Contact
Contact us on 06 89 84 32 36

Follow us
Stay informed
This book and the embroidery kit are always done in Bayeux workshop with wool embroidery specially spun and dyed for Bayeux Broderie. You will have the pleasure of enjoying its smoothness.

Details explanations of bayeux stich and 9 little desing for made yourself inside the book (F/GB). To embroider Bayeux stitch (laid and couched work or couching work), like crewel work, the line is always drawing in a beautiful 100% linen, woven for Bayeux Broderie.

No customer reviews for the moment.
Customers who bought this product also bought: