Embroidery kits, Bayeux stitch with reproductions Bayeux Tapestry. I ship worldwide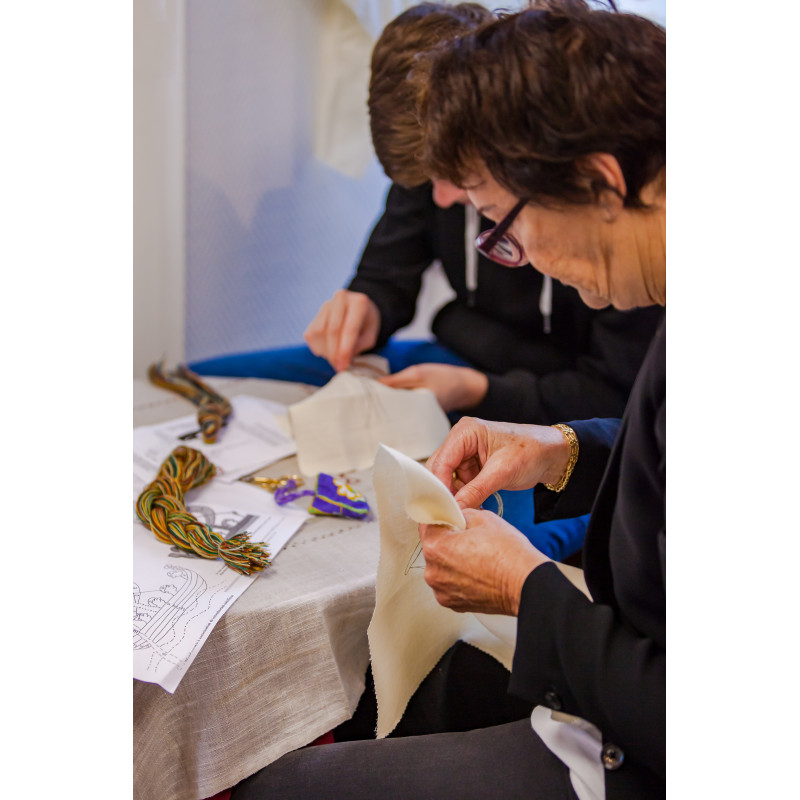  
Embroidery courses at Bayeux and kit (mid size)
Learn or improve yourself in BAYEUX POINT EMBROIDERY with Chantal James from the BAYEUX EMBROIDERY professional workshop
Reproductions of the Bayeux tapestry or other motifs
SERVICE in Bayeux (Normandy in french):
 - 2 hours of training course
 - midside embroidery kit like : 3 tree or Harold in his horse.... price 39euros


Security guarantees
3D secure secure payment by credit card.

Delivery
Home delivery or collection in store.

Contact
Contact us on 06 89 84 32 36

Follow us
Stay informed
We will start together a work to embroider in order to apply the rules of this embroidery used in the XIth Sc, It was used to make the famous Bayeux Tapestry
A good moment of relaxation accessible to all from 9 years old
RESERVATION by credit card on this site : send your registration request specifying the day and time chosen with your payment to the following address: contact@bayeux-broderie.com
Bayeux Broderie - James chantal 24 Rue de Nesmond - 14400 BAYEUX
You will receive a return email to confirm your registration.
No customer reviews for the moment.