Embroidery kits, Bayeux stitch with reproductions Bayeux Tapestry. I ship worldwide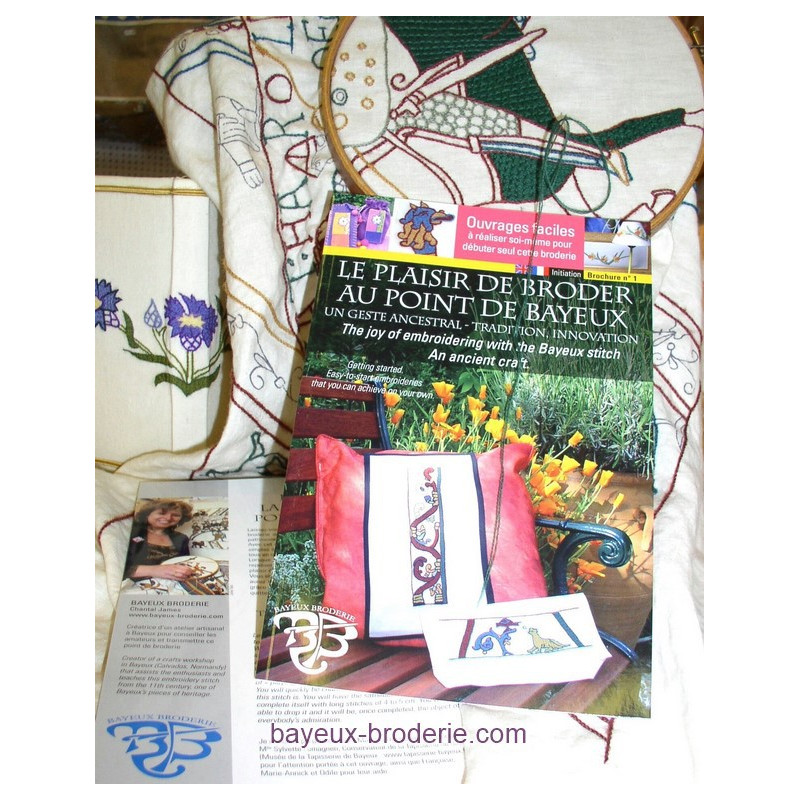  
The book -THE JOY OF EMBROIDERING WITH BAYEUX STITCH. ANCIEN CRAFT
Translate en English

book 32 pages

With this book, you will be able to get started
Embroidering with the Bayeux stitch is open to all through key instructions delivered in this guide with many design and picture
Product customisation
Don't forget to save your customization to be able to add to cart

Security guarantees
3D secure secure payment by credit card.

Delivery
Home delivery or collection in store.

Contact
Contact us on 06 89 84 32 36

Follow us
Stay informed
Details explanations of bayeux stich and 9 little simple patterns, for made yourself inside the book (F/GB). To embroider Bayeux stitch (laid and couched work or couching work), like crewel work.

This book was written by Chantal James, workshop creatrice of BAYEUX BRODERIE Another plus: you can ask him a dedication
No customer reviews for the moment.
Customers who bought this product also bought: